A Medieval Christmas 1285
theatre show
Our Medieval Christmas/ winter theatre show based on local history & legends coming to Brixham/ Paignton/ Torquay in Devon, UK, from an award-winning Brixham community theatre group that has recently featured on national BBC television, in early January. Family friendly. Includes carols, drama, mumming, live harp and flute music, dance and much more. Tickets from £5/ £3.50.
- Find out why King Edward I visited Exeter during Christmas 1285 & the connection with Torbay. Enjoy two and a half hours of medieval entertainment with traditional carols, mummers, dancers, live harp music, & more. Refreshments also available.
We specialise primarily in shows bringing to life the history and legends of the South West. All times/ dates and ticket booking details on our main website at -
http://southdevonplayers.weebly.com/show-dates--tickets.html
, Tickets available in advance or on the door on the day, but we do advise that you book before the tickets sell out!
(facebook contact:
https://www.facebook.com/SouthDevonPlayers
Livejournal
sdp_theatre
Twitter: sdevonplayers
Deviantart: southdevonplayers)
Show events
Paignton performance - Friday January 11th 2013 - 7.30pm -
https://www.facebook.com/events/354411884652523
/ Baptist Church, Winner Street, Paignton TQ3 3BH /Tickets £5 adult, or £3.50 (under 16/ proof of means-tested benefits)
Brixham performance - Saturday January 12th 2013 - 3.30pm and 7.30pm
-
https://www.facebook.com/events/358823437545948/
Christian Community Centre, Fore Street (town
centre) Brixham TQ5 8DS/ Tickets £5 adult, or £3.50 (under 16/ proof of means-tested benefits)
Torquay performance - Sunday January 13th 2013, charity show in aid of the Rotary Club, 3.30pm
https://www.facebook.com/events/401196116620128/
St Matthias Church, Babbacombe Road, Wellswood, Torquay, TQ1 1HW/ Tickets £6 adult, £4 Child (school age)
Molly - actress and solo singer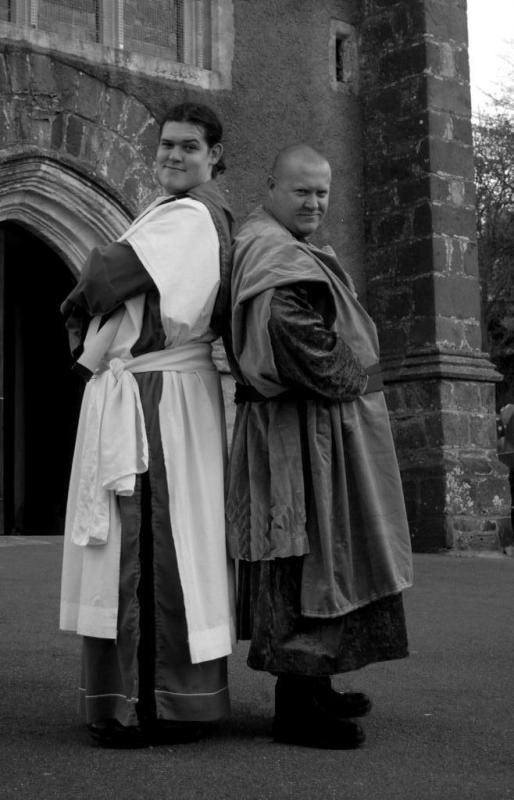 Shaun and Kyle as Walter Lechlade and John Pycot - rivals to become Dean of Exeter Cathedral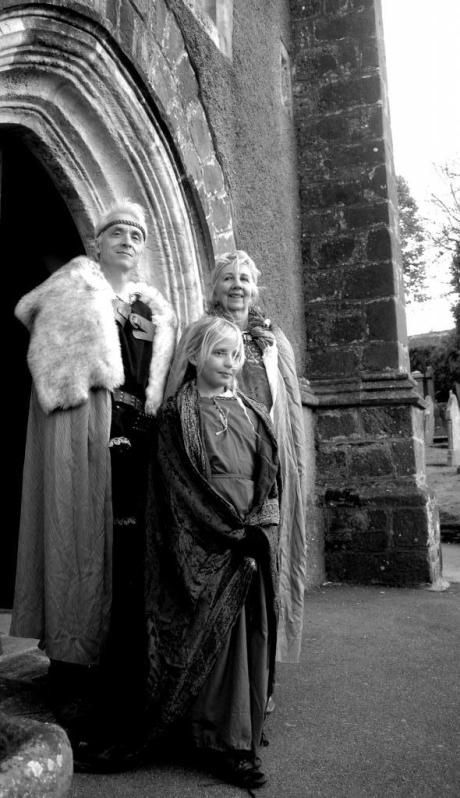 Bill, Mary and Molly as King Edward I, Queen Eleanor, and Princess Mary.